---
M. A. Crawford

,

Senior Pastor
---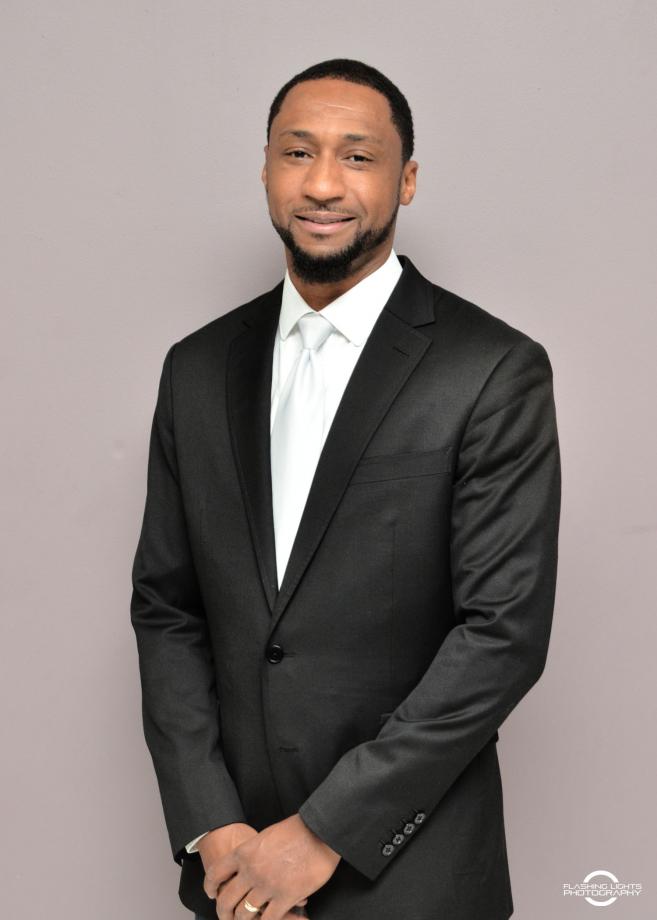 Reverend Montele A. Crawford is a native of Pittsburgh, Pennsylvania, reared in the Hill District of the city. He is the son of Gloria and Theodore Darwin. Reverend Crawford graduated as an honor student from Perry Traditional Academy in 1993. While at Perry, he received the distinction of becoming an All-City Defensive Back during his tenure on the football team. He earned his Bachelor of Science degree in community ministry from Geneva College in Pittsburgh, Pennsylvania, and in June 2010, he received a Master of Arts degree in religion from Pittsburgh Theological Seminary.

Reverend Crawford was licensed to preach in April 2001. After completing the necessary requirements, he was ordained in January 2002. In October 2001, he began his five-year tenure as the assistant to the pastor at Mt. Ararat Baptist Church, the largest predominately black church in Pittsburgh. Under the leadership of Senior Pastor, Rev. Dr. William H. Curtis, he expanded his field of knowledge and leadership skills through assistance in various capacities. His leadership activities included minister for the Young Adults Program, Pastoral Care, the Ushers, the Nurse Ministry, the Wedding Ministry, and the Altar Guild. In addition, he was an instructor for new ministers in training, and he was also worship facilitator.

The skill and dedication exhibited through his commitment to the assignments placed under his care while at Mt. Ararat, ultimately led to his consideration and call to pastor at the historic Mt. Olive Baptist Church in Rankin, Pennsylvania in April 2007. Mt. Olive Baptist Church is located in a community of less than 2800 people on the outskirts of Pittsburgh. During his time at Mt. Olive, he rallied a small and struggling congregation by initiating regular Bible Study classes and a New Members Ministry. He hired a minister of music and a youth director, and his efforts produced a steady increase in membership during his time there.
Reverend Crawford held several distinguished positions at various institutions around the Pittsburgh area including field education supervisor at Pittsburgh Theological Seminary. He was a member of the Union Project Board of Directors, a group whose purpose is to create connections and opportunities for learning through the arts and through community-based programming intended to serve the needs of the surrounding neighborhoods. He was also a pastoral research participant with the Western Psychiatric Institute and Clinic, Optimizing Grief Study. He was also awarded The Walter P. and Anna L. McConkey Award in Homiletics (Preaching) from Pittsburgh Theological Seminary.

In the spring of 2010, Reverend Crawford followed Godʹ′s direction and answered His call to become the first pastor of The Fellowship Group Baptist Church in metropolitan Atlantaʹ′s historic City of East Point. The Fellowship Group Baptist Church has experienced a steady increase in the number of new disciples who have become members of this congregation.

In April of 2014 First Baptist Church East Point (with whom FGBC shared facilities) held its final worship service. During the occasion Pastor Crawford spoke of continuing their legacy of discipleship and spreading the gospel. On June 1, 2014 Pastor Crawford encouraged The Fellowship Group to consider changing its name to First Baptist Church East Point. After hearing the reasons behind this change, the church voted unanimously to accept his proposal. Subsequently, FGBC was dissolved and became First Baptist Church East Point which had been a historically Caucasian congregation. Reverend Crawford now serves as the first African-American Pastor of First Baptist Church East Point.

Reverend Crawford is married to the former Camille Stuart, and they are the proud parents of three beautiful children, Cayla, Myah and Nathan.